The Governor General of Canada
Her Excellency the Right Honourable Julie Payette
The contents of this Register are intended for research purposes only. The heraldic emblems found in the Register may not be reproduced in any form or in any media without the written consent of the Canadian Heraldic Authority and/or the recipient.
Donald Maxwell
Fowler
Brockville, Ontario
Grant of Arms and Flag
January 11, 1992
Vol. II, p. 135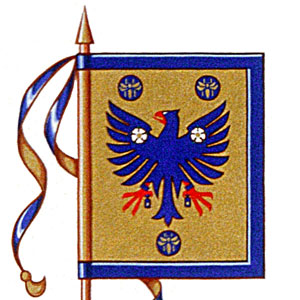 [ previous page ]
Blazon
Flag
A banner of the arms with a three-sided bordure Azure issuant from the hoist side;
---
Symbolism
In general, the symbolism of emblems prior to 2000 does not exist in an appropriate format for the online Register.