The Governor General of Canada
Her Excellency the Right Honourable Julie Payette
The contents of this Register are intended for research purposes only. The heraldic emblems found in the Register may not be reproduced in any form or in any media without the written consent of the Canadian Heraldic Authority and/or the recipient.
31 Service Battalion
London, Ontario
Approval of a Badge
April 15, 2014
Vol. VI, p. 345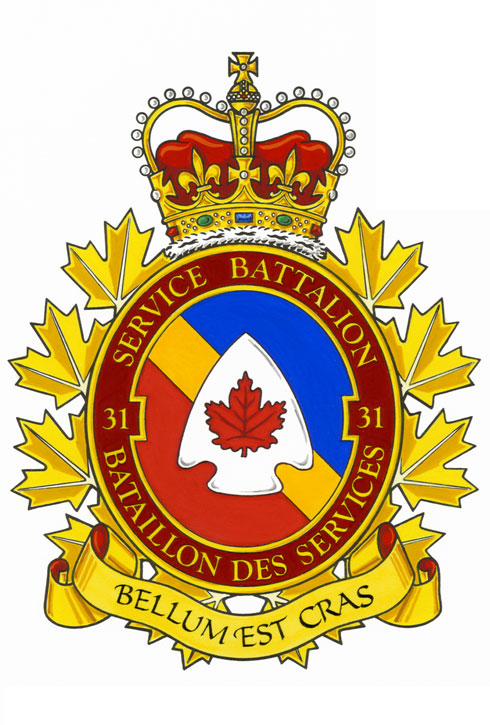 [ previous page ]
Blazon
Badge
Per bend Azure and Gules a bend Or, overall an arrowhead Argent charged with a maple leaf Gules;
Motto
BELLUM EST CRAS;
---
Symbolism
Badge
This arrangement of blue, yellow and red is found on other service battalion badges. The arrowhead and maple leaf are taken from the badge of the 31 Canadian Brigade Group and represent the affiliation between the group and the 31 Service Battalion.
Motto
This Latin phrase means "The war is tomorrow".